Archive for 2016
Lance Enyart, AIA, LEED AP was honored at the AIA Western Mountain Region (AZ, CO, NM, NV, UT WY) Design Awards Gala in Salt Lake City with the prestigious AIA WMR Young Architect of the Year Award; Lance transcended all boundaries with his leadership in design, education, and service to the profession.
Larry Enyart, FAIA, LEED Fellow was honored in Salt Lake City for his Exceptional and Extended Service as the College of Fellows Senior Representative to the AIA WMR and the AIA National College of Fellows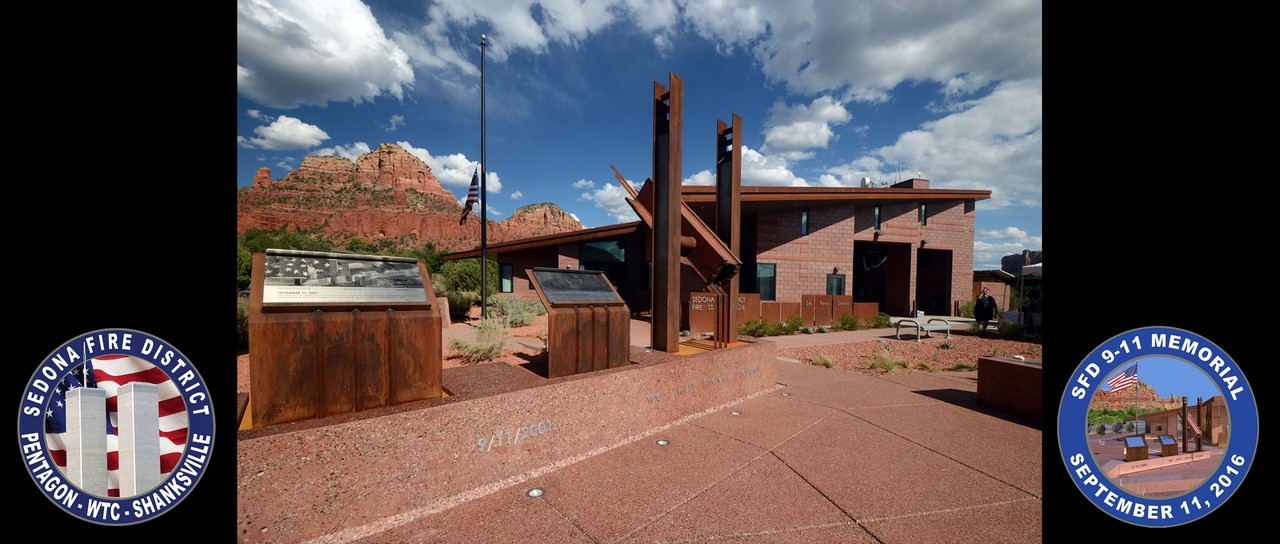 Larry Enyart, FAIA, LEED Fellow & Lance Enyart, AIA, LEED AP, were the father – son Architects for the New 911 Memorial at their AZ Governor's Award sustainable Sedona Station 6. The Sedona 911 Memorial Dedication Ceremony on Sunday 11 Sep 16 was attended by over 500 people. Larry Enyart (BG USAF Ret) was a featured speaker talking about the new memorial design philosophy / symbolism, first responders, and appreciation of our military operations for the Global War on Terror……We Will Never Forget!
Randy Jones, Sean Cole, Tim Berry, Lance Enyart, and Larry Enyart were presented 911 Memorial Commemorative Challenge Coins for all their professional efforts in the design and construction of this fast pace project.